In 2010 the aircraft had a complete refurbishment. A full back to bare metal respray, and completely new interior finished in grey leather with new carpets and the old interior trim replaced including both panels.
In addition the prop and magnetos were completely overhauled and the controls had new bearings and rollers.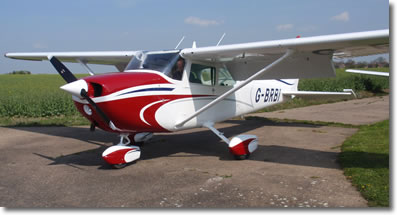 The airframe has completed over 4000 hrs and , retains a crisp, accurate feel when flying especially after the work to the controls.
The aircraft has never been used for training either.
Depending on which variants you include, over 42,000 of these aircraft were built, earning a reputation for being one of the safest light aircraft ever built.
The instrument panel has the IFR avionics fit and includes twin altimeters, DME, VOR and VOR/ILS, Mode S, 2 radios (8.33 Khz) and a 4 place intercom. Endurance is 4 hrs 30 mins plus 45 minutes for hold or diversion and in the cruise 105 kts @ 2,300rpm gives a range of 500nm.