Shares in this excellent 1978 Cessna 172N are sometimes available for sale.
G-BRBI is equipped with an IFR panel with twin altimeters, VOR, VOR/ILS,
Mode S transponder, DME.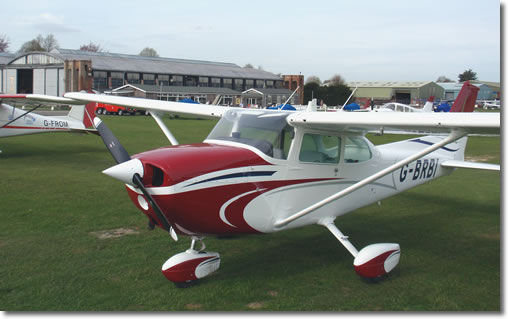 Powered by a 160hp Lycoming 0320-H2AD this aircraft has excellent short field and cruise performance. TT A/F 4600 hrs approx, TT engine 560 hrs approx since zero timed,
after Nicholson MacLaren full overhaul.
This well maintained aircraft has never been used for training.
Private Cat CofA .
A friendly, well run group based at Popham Airfield in Hampshire with excellent
availability of the aircraft and use of the group owned life raft.
£70 per hour wet + share of fixed costs. (Currently £70 per month)
For more information - please contact: group@skyhawkgroup.co.uk